Product Description
Bhang seeds grown and dried in the Himalayan state of Uttarakhand. Make Bhanjeera Chutney: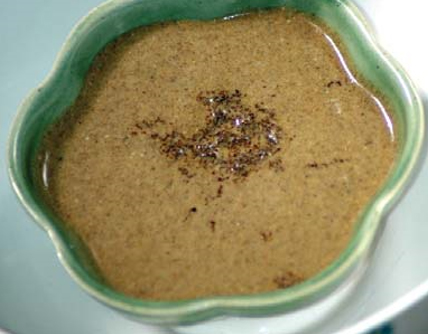 A taste sour chutney prepared with roasted Bhangjeera seedsand cumin seeds
(Sauf), mixed with Darim (a local variety of pomegranate).
Ingredients
1. Bhangjeera Seeds – 50 gm
2. Cumin Seeds – 3 gm
3. Darim – One
4. Salt – To taste
5. Whole Red Chillies – 3
Preparation
1. Roast bhangjeera seeds and
cumin seeds separately.
2. Grind red chillies, cumin seeds,
darim fruit seeds and
bhangjeera seeds into fine paste
adding little water.
3. Add jaggery and salt to taste and
serve.