Product Description
Boston and Bibb (also called limestone) lettuce are the two most well known of the butterhead family. The smaller Bibb is highly prized by gourmets. Both Boston and Bibb lettuce are sometimes referred to simply as butterhead or butter lettuce.
Buttermilk Ranch Dressing Salad Recipe:
Place the scallions, basil, lemon juice, mustard, olive oil, garlic, salt, and pepper in the bowl of a food processor fitted with the steel blade. Puree for 15 to 20 seconds to make a smooth mixture. Add the mayonnaise, yogurt, and buttermilk and blend until smooth. Transfer the dressing to a container, cover, and refrigerate for 1 hour for the flavors to develop.
Arrange the lettuce, tomatoes, and onion artfully on salad plates and drizzle with the dressing. Sprinkle with salt and pepper and serve.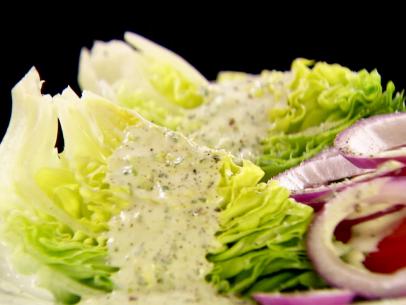 Read more at: http://www.foodnetwork.com/recipes/ina-garten/buttermilk-ranch-dressing-with-bibb-lettuce-recipe.html?oc=linkback
Read more at: http://www.foodterms.com/encyclopedia/bibb-lettuce/index.html?oc=linkbackSoft and crunchy