Product Description
Ratnagiri Alphonso, known for its sweet flavor, it is one of the largest selling variety of mangoes in India. Grown by a group of farmers in Chiplun, Maharashtra without chemicals for more than 2 years and One year under PGS Certification. The Konkan region with rocky soil and hills and the temperature is just right for the mangoes.
We have one box containing of mix sizes, one principle in organic Size does not matter. its the taste that matters. However, also available are boxes with Graded sizes.
Size Super:24 Pcs 270-290 gms each
Size A1: 24 Pcs 240-270 gms each
Size A2: 24 Pcs 210-240 gms each
Size Mix: 15 Pcs 180-240 gms each
People have become conscious about the ill-effects of artificial ripening of fruits. Our mangoes are free from harmful synthetic pesticides and fertilizers. These are delicious and sweetened by the Grace of mother nature with that authentic taste of nature's bounty. Sliced, diced, or blended, organic mangos are always irresistible.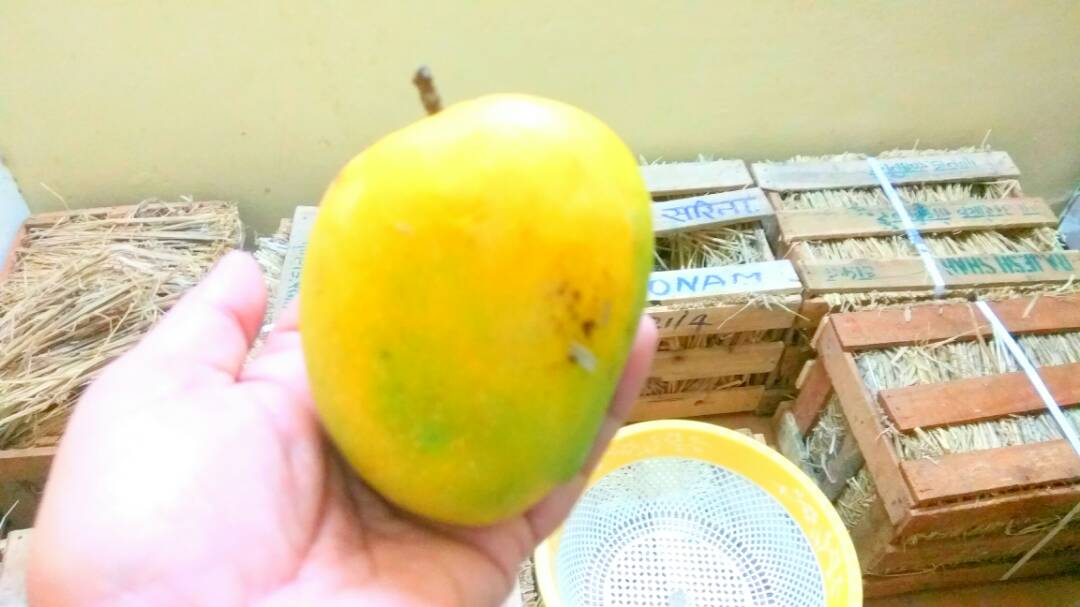 Additional Information
| | |
| --- | --- |
| Weight | 1 kg |
| Size | Super, A1, A2, A3, |